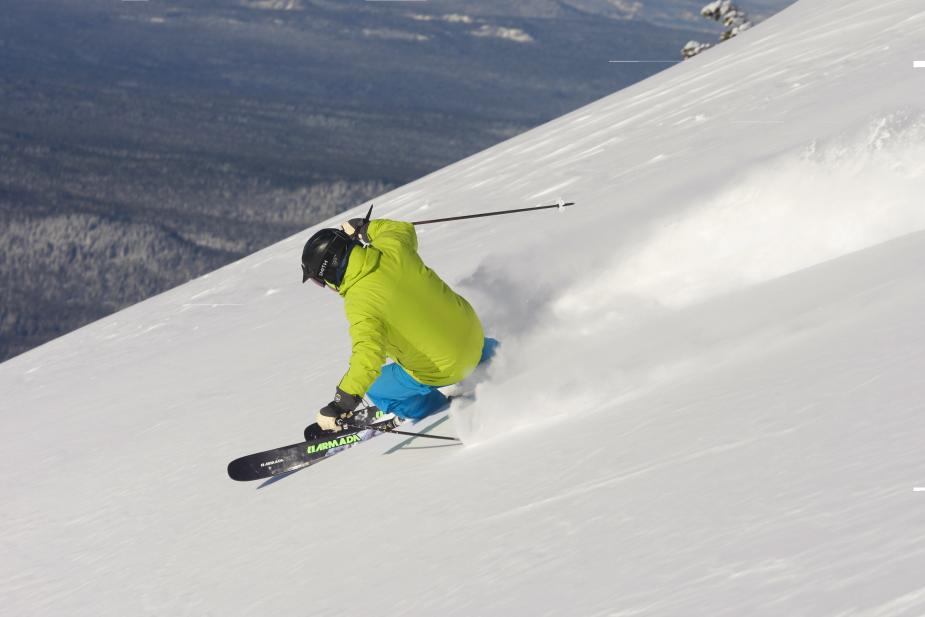 Boot Test's Top Brands & Brand News 22-23
Aug 28, 2022 - 11:49pm by
melling
This is not to say that the other 8 brands weren't right in the hunt—they were! Keep in mind that the winners of a boot test like ours are really you, the passionate skiers who are looking for their best next boot, because all of the boots that make the cut for our reviews are here for a reason—that they're just right for someone. Our job is to describe who that somebody is and hopefully help make a positive difference in a skier's season.
This year Atomic entered their All-Mountain Traditional Hawx line-up sporting new revisions to their tester-lauded Mimic liners.
Dahu introduced their unique designs to our test team at this boot test and they were pleasantly surprised (for the most part) with their fit, feel and remarkable skiing skills.
Dalbello impressed testers with its new four-buckle overlap design for men and women in the Veloce line (it means rapid, fast or quick in Italian).
DaleBoot's fully custom boots have a new and unique Freeride design joining the line-up in the Aufsteiger.
Fischer sent the backcountry duo Transalp Pro for men and Transalp Tour W for women for another test to make sure we liked them still—yes, we did, plus some new models.
Head's Kore is completely new for men and women regardless of the recycled name, and testers said it's completely better too.
K2 introduces a completely new line of true Backcountry boots in their Dispatch line and adds tech fittings to the toe lug in a couple testers' favorites.
Kastle unveiled its 100mm All-Mountain Traditional entry (we skied the 130 flex out of four options) which pairs with its World Cup plug boot (two flexes) in a two-model foray into the boot scene.
Lange improves a boot model testers didn't think could be improved in the RS 130 LV, and sent through a few alumni to remind the other brands who's boss.
Nordica stripped and ripped the wide last Sportmachine3 in the same fashion that they made-over the Speedmachine last year to universal tester acclaim.
Rossignol's universally loved all-new Hi-Speed range propelled it to top-dog status in the boot brand race. Tester say some of the best Rossi boots ever.
Roxa splits its architectures (or designs) between traditional overlaps and three-piece cabrios--we enjoyed some of each at this year's test.
Salomon's all-new narrow S/Pro Alpha impressed testers across the board and they revisited the Freeride category Shift Pro with renewed liner love.
Scarpa's all-new 4-Quattro boot line integrates a GripWalk sole directly and permanently onto the floor of the boot for a transmissive new approach that testers liked.
Scott's slightly softer flexing Freeguide Tour (softer than the Freeguide Carbon tested last year) impressed testers with a sumptuous liner experience and stupefyingly easy entry.
Tecnica's liner revision on their Zero G backcountry boots got testers completely weightless over the fit improvements it wrought--one of the category's best, they said.