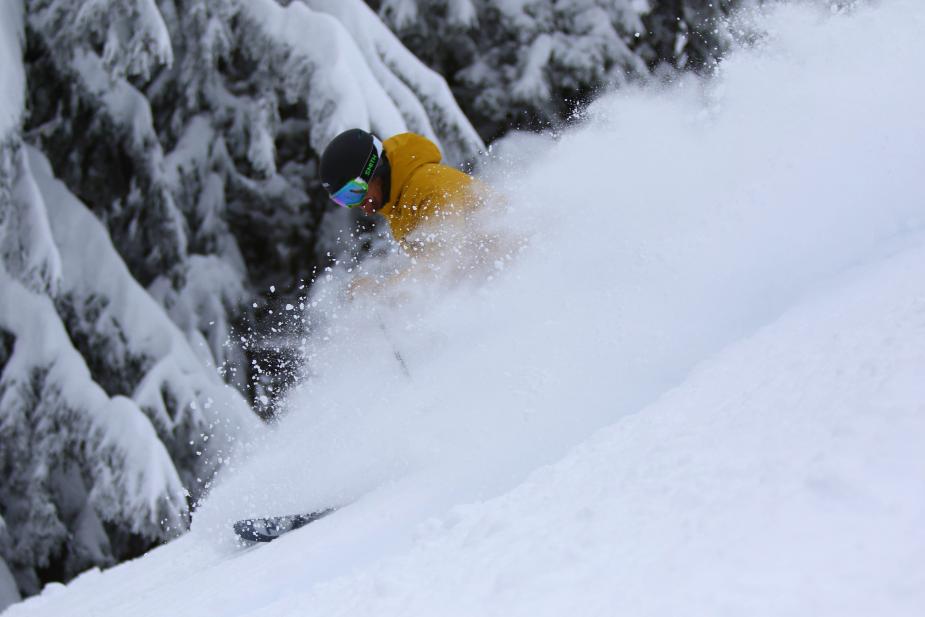 BOOT TEST HEADQUARTERS Silver Mountain Resort
Aug 14, 2020 - 04:53pm by
Mark Elling
Perhaps the best thing about a Silver Mountain Boot Test HQ is having luxury accommodations available right in the base village at the Morningstar Lodge. After the lifts closed we had a regular routine--grab a cocktail or beer (or two) at Moguls bar for the 20-minute gondie ride down, walk from the tram deck across the plaza to the lodge, change into swim suits and then hit up any of the several different outdoor hot tubs before migrating to dinner. Then we'd just do it all again the next day!
If you've never heard of Silver Mountain Resort, you've probably also never heard of its previous name, Silverhorn, or its name before that, Jackass Ski Bowl, which opened in 1967. Part of our reason for moving the test to Silver Mountain was to see how the place is running under the vision of its new owner. In one of those rare ski business success stories (at least as we define success), a Silver Mountain pass-holder, Tryg Fortun of Seattle, WA, purchased the area in 2016 with the simple goal of making the Silver Mountain experience better for skiers and riders without significantly increasing the cost of a lift ticket or season pass. Not a bad goal at all! When Fortun received our pitch to host the test there with our mob of 50 testers and 20 brand affiliates during the last week of regular operations he was all over it--and so were we.
Fortun's vision notwithstanding, the ski experience there is already a good one--so long as you like skiing untracked pow, especially in steep, open trees and without crowds. We don't want to make Silver Mountain sound too good, lest we irritate the locals, so we'll end this promotional paragraph with the mention that all the chairs remain old-school fixed grips (which we kinda liked for some needed rest, a chance to fill out test details and the fact that the chairs always ran--which many of our testers from Mt. Bachelor found quite refreshing).
In addition to America's Best Bootfitters being excited to return every year for a Boot Test do-over, by the end of our last test many of our testers and brand partners were already talking about returning to Silver mid-winter during a fat pow cycle--and a few of them went as far as to tour properties with test team veterans and local real estate brokers Neal and Karey Scholey with Local Real Estate based in the Silver Mountain Gondola plaza and nearby Coeur d'Alene. With adult day tickets at $58, early-bird pricing for adult season passes at $469 and throw-back real estate prices, we think Silver Mountain and the Silver Valley, Idaho area remains one of the last great bargains in Ski Country, U.S.A.